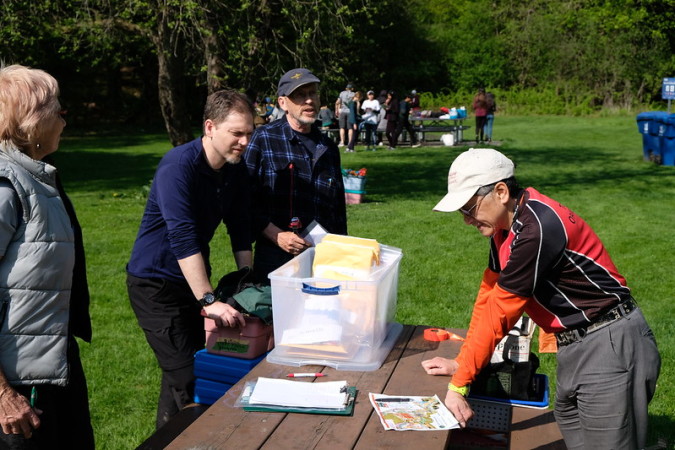 Given the challenging times, we thought that we could prepare a bit for the "after" times and stay in touch with orienteering.
We are planning an online session over Google Meet for an O-100 Orienteering Official preparation. This session is meant for people who would like to learn more about how to organize an Orienteering Event and learn some course setting basics.
After the completion of the session you should be able to take the O-100 official exam. To achieve the certification, you will have to do some practical work as well (guided by a mentor). You can find more details on Canada Orienteering's website.
Being O-100 certified means that you will be able to organize "C Events" which are the most casual type of events, like our Wednesday Night Park series.
The 2 hour long online session is planned for Wednesday April 22nd at 6PM, please RSVP to [email protected].