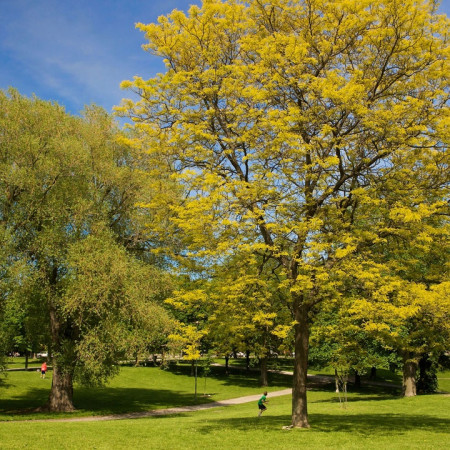 Get ready for a slightly different flavour of Orienteering! A short compressed course run at lightning fast speeds!!!
Not only will you will need to be quick on your feet you will need to make fast decisions as any delay can make a big difference in your time and placement.
As the lockdown still prevents us from running our events normally we will be setting up virtual Sprint training courses out at Trinity Bellewoods Park. This will be only open to TOC members who have sent in their signed waivers.
No ribbons will be placed on any control locations on the course, so you will need a smartphone or GPS watch if you want to be ranked and timed.
Here is how it works:
Sign up as a club member (if you haven't already)
Send a signed waiver (for adults) or this waiver if you are under 18 to

[email protected]

Once we receive your signed waiver, before the race start, you will receive access to the the map in PDF format, the course notes, and the PIN to access the courses. If you sent a waiver for 2021 already there is no need to send another. Find the maps and control description files HERE.
Click "Select Event" and go to folder Canada > Ontario > Toronto > 2021
Choose the course to run. - 2 Courses: TOC Sprint1 2021 Course1 &/or TOC Sprint1 2021 Course2
Go to the park and when you are near the start location click on "Go to Start".
When you arrive at the start, the app will 'punch' the automatically and the timer will begin. Off you go!
You will hear a beep at each control as you go through the course. Continue to the finish and you will be able to see how you did by clicking "Show Results"
Start time
Wednesday, June 2nd, 6:00 pm
Organizers

Meet directors: Andrew Bell

Course setters: Andrew Bell

Major intersection
Queen St W - Bathurst
Location
Trinity Bellwoods Park

Format

There will be 2 Sprint courses Format will be a traditional Point to Point for both. Participants can run anytime from June 2 to 16. Do one and come back another day to do the other if you like! Remember this is a training event only. So try hard and have fun!!

Cost

Free to all TOC members!

Notes

Please follow Social distancing guidelines that will be in place at the time of the race. Keep 6ft clear of other Park users and be courtious! Also note there are a number of Homeless people camped out in some parts of the park.