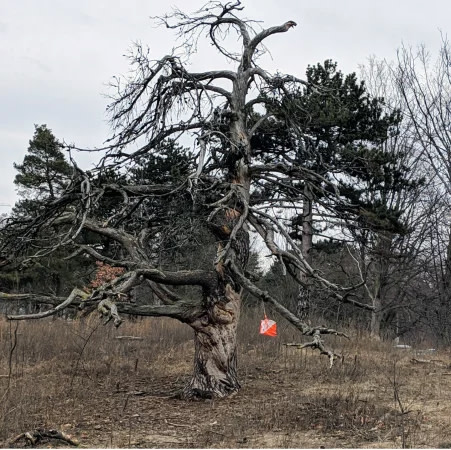 Join us as we present a series of training exercises designed to help you practice and enhance your orienteering skills. Exercises will include practicing bearing navigation, reviewing map symbols, among others.
Bring a lunch and stay for a discussion on demystifying higher level orienteering competitions like the Ontario or Championships as well as a discussion on getting more involved in the sport by becoming an official.
Documents
Start time
Sunday, November 6th, 9:30 am
Registration

Time: 9:30am

Organizers

Meet directors: Barbara Goss

Course setters: Amber Panchyshyn

Major intersection
Bloor St W - Keele
Directions

Across from the Grenadier restaurant

Location
High Park - across from Grenadier Restaurant

Format

There will be a series of 5 challenges for participants test and refine their Orienteering Skills.

Each challenge you will be assigned points, based on your ranking in each event. Those with the most points wins the Pentathelon!!

Categories:

Adult Male, Adult Female, Masters Male, Masters Female, Junior Male, Junior Female.

Details on how the points are assigned will be explained at the event.

Cost

TOC/UKR Club Adult members - $10

TOC/UKR Club Junior members - $5

Non-Members - $15

Junior-Non-members - $10

Notes

Please bring a signed waiver if you have not submitted one to us in 2022.