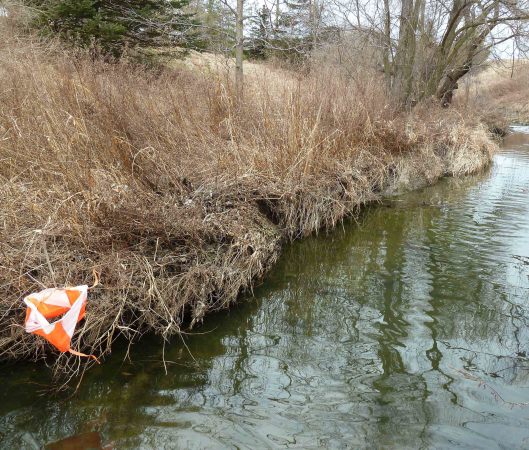 By the Humber River. Close to the OLD MILL subway station.
While you're orienteering, you can re-trace the trade routes of the Anishinaabe peoples along the Humber River and visit their scared burial ground - but be respectful and please don't enter.
NOTE: the parking lost next to the meeting place is CLOSED. There are a couple of parking lots on the other side (West) of the Old Mill bridge.
Start time
Wednesday, August 9th, 6:15 pm
Organizers

Meet directors: Andrew Bell

Major intersection
Bloor St. W- Jane St.
Directions

The meeting point is in the parking lot north west of the intersection of Catherine Avenue and Old Mill Drive.

If coming by TTC, take the Bloor St subway to Old Mill Station. Walk north on Humber Blvd to Old Mill Rd (near the Old Mill Restaurant). Walk east across the bridge over the Humber river. The meeting point is near the parking lot on the north side of Catherine Avenue.

Location
Etienne Brule Park ( Humber River)