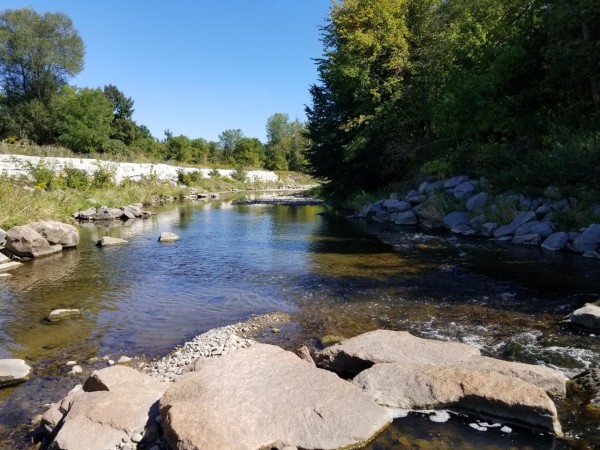 Join us for a challenging training course at Morning sidepark. Keep an eye out for deer deep in the forest!
As previous Wednesday night training events, there will not be any organizer at the start. You can run this when you please!
Start time
Wednesday, September 23rd, 6:15 pm
Organizers

Meet directors: Andrew Bell

Course setters: Andrew Bell

Major intersection
Ellesmere Rd. -Morningside Ave.
Directions

Enter the park through the entrance on the west side Morningside Avenue, South of Ellesmere, North of Kingston Road. The meeting point is at the pavilion next to the first parking lot.

Location
Morningside Park

Map

Scale: 1:10000

Contour Interval: 5m

Revisions:

Format

Format:

Score-O

Time limit - 90 minutes

21 Controls

Use MaprunF for a 'virtual' control punch.

Ribbons will be up for about a week - so get out there and enjoy!

Cost

Free to all TOC members.