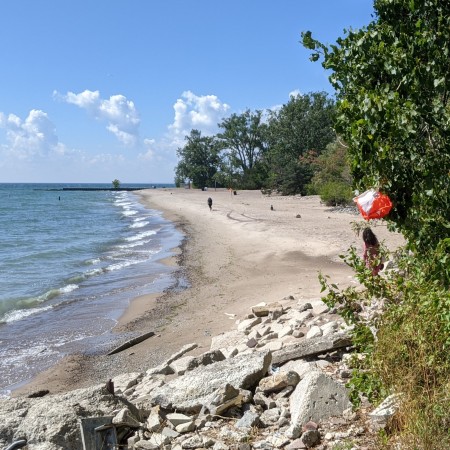 TOUR DE ISLANDS
For the FINAL course of 2021 we have something a bit different. It is a pt to pt course with 21 controls starting at Hanlan's Pt ferry docks and finishing at Ward's Island ferry docks. It will take you all the way across the Toronto Islands and you will discover many interesting spots, especially the beautiful, deserted, secluded beaches. BUT, only 12 of the controls are marked on the map. Nine of the controls are described only by clues. You will have to use your deductive and observational skills to find these.
In the download folder you will find: the complete course, expanded copies of the West and Central parts of the course, the clues, a descriptive (tourist map) of the islands which may help you.
ALL controls are marked by SMALL orange ribbons, with "S15" written on them - you will have to look carefully to find them.