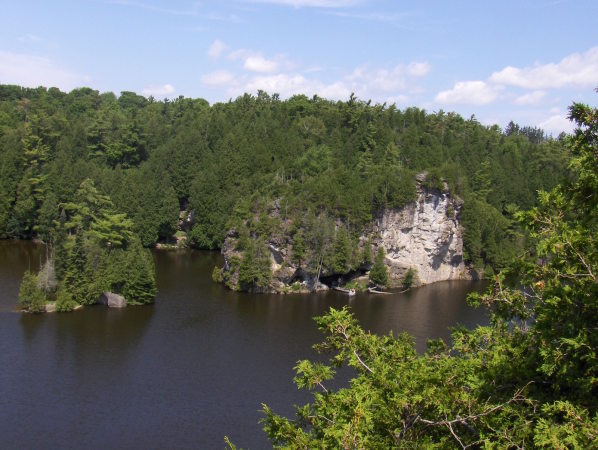 The Gators Chapter of the Ukrainian Orienteering Club – in partnership with the Toronto Orienteering Club are excited are excited to welcome Ontario's orienteering community back to Rockwood Conservation Area, just east of Guelph.
This special little conservation area was originally mapped in 1978 (using 4 colours), by Paul Hasselback Brian Eley, and updated in 1995 by Mike Waddington. We will be using a 1:5000 version of its most recent update by Janos Kuszalik and Ion Gheuca from 2006, with some minor 2018 revisions.
Rockwood has held numerous events/training days over the years, but this will be its first event since 2006!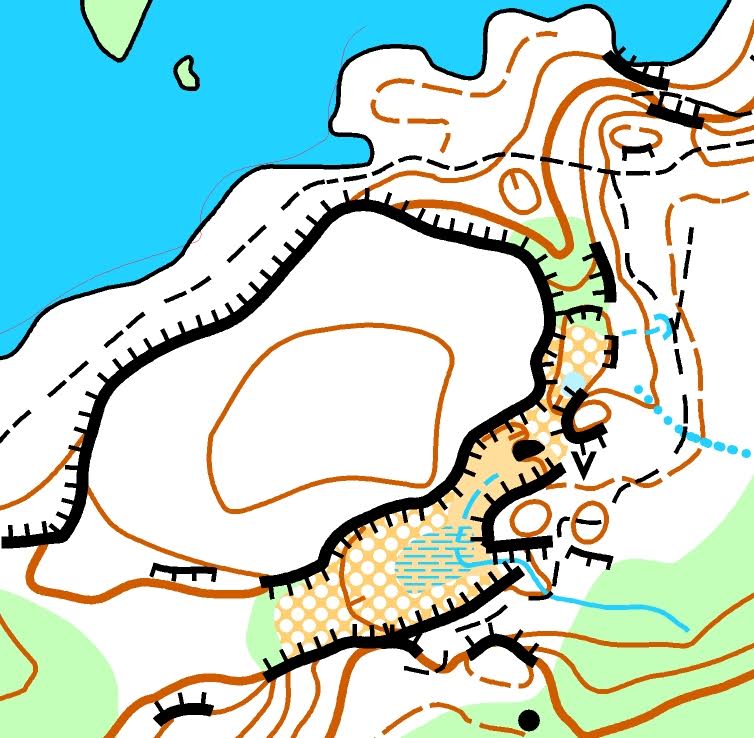 The park is a varied mix of open/semi-open parkland and campgrounds, mixed forest littered with rock features (including pits, potholes, and caves), all split in half by the Eramosa River and its stunning limestone cliffs. It's true gem of a conservation area – and quite the physical and technical challenge for orienteering.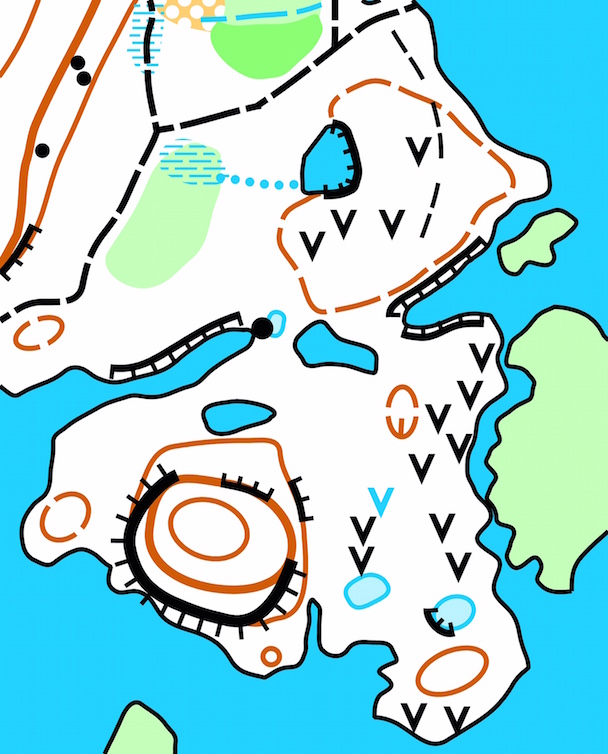 Results
Start time
Sunday, February 25th, 10:30 am
Registration

Time: 9:30 AM

Organizers

Meet directors: Mark Innes Chris Laughren Harp Forbes

Directions

161 Fall Street South, Guelph/Eramosa, ON N0B 2K0

From the 401 (Toronto):
Take exit 312 for Regional Road 1/Guelph Line – head north/turn right. (drive 18.8 km)
Turn right onto ON-Highway 7. (drive 800 m)
Turn right onto Fall Street. (drive 160 m)
Turn right into the park.

From the 401 (Kitchener-Waterloo):
Same as above.
OR
Follow ON-Highway 7 east (35-40 km) to Fall Street in Rockwood (drive 160 m)
Turn right into the park.

From the 403 (Hamilton):
Take exit 74 for Ontario 6 toward Guelph N. (Drive 25 km)
Turn right onto Badenoch St/Wellington 36/Wellington Road 36. (Drive 2.0 km)
Turn left onto Victoria Rd. (Drive 4.0 km)
Turn right onto Wellington County Rd 34. (Drive 8.7 km)
Turn left onto Guelph Line/Halton Regional Road 1. (Drive 10.4 km)
Turn right onto ON-Highway 7. (drive 800 m)
Turn right onto Fall Street. (drive 160 m)
Turn right into the park.

Location
Rockwood Conservation Area

Map

Scale: 1:5000

Contour Interval: 5m

Revisions: 1978/1995/2006/2018

Format

The length of this run will depend on a participant's O-cup handicap. This race will have 2 O-Cup Boxes, featuring 6 to 8 checkpoints, which can be completed in any order. Participants may skip checkpoints in the boxes equal to their handicap point total. Handicap points are awarded as follows:

AGE
12-
13-14
15-16
17-19
20-34
35-44
45-54
55-64
65-74
75+
Female
6
5
4
3
2
3
4
5
6
6
Not Female
6
5
4
1
0
1
2
3
4
5
SPECIAL CASES
Handicap of 2: Women in the top 10 of Canadian orienteering rankings
Handicap of 0: Men ranked in the top 10 of Canadian orienteering rankings

Also: At this time we are planning to have a 'Micro-O' box within the course, which everyone will have to complete regardless of their handicap. To support the Micro-O, there will be a section of the terrain blown up to 1:1000 printed on the same map. It might even be one of the map snippets shown above…
Full details of this segment of the course will be given at the event.

All courses will close after 120 minutes. Please make sure you return to the finish within the time limit. Check in with the race officials as soon as you reach the finish, whether you complete the course or not.

Cost

The park is charging us a $6 admission fee, ($2 for children under 14). With that, we added $4 to the average O Cup fee structure. Our apologies.

We ask those who are not competing in the event to pay their admission fees at the park entrance. As mentioned, competitors are exempt from this fee.

Adults: $24/person but ONLY $16 for UKR members

Youth: $14/person (16 under) but ONLY $5 for UKR members

Beginner: Course: $15/person

Family Maximum: $50.00

Community Groups (cubs, scouts, guides, cadets, school groups): $14.00/person

Please Note: SportIdent electronic timing will be used at this event. Your entry fee includes the use of a SportIdent electronic timing card (SI card). If you have your own SI card, please provide the number when registering. Take good care of this card: if lost, a $60 replacement fee will be charged.