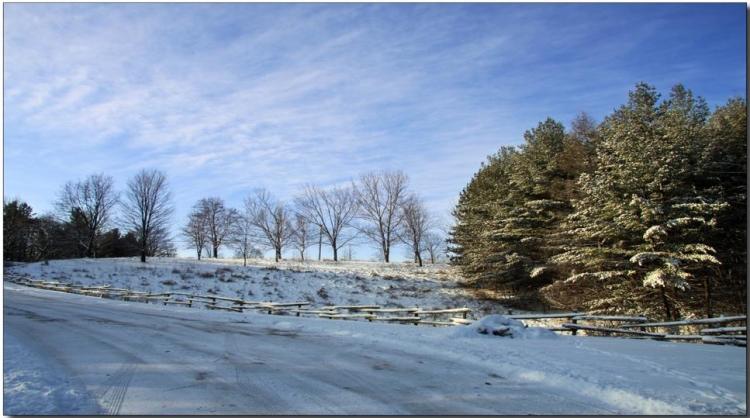 The UKR Gators are excited to welcome Ontario's orienteering community to Heart Lake Conservation Area, just north of Brampton with easy access from the city and surrounding areas. This hidden gem nestled in the burbs of northern Brampton was originally mapped in 2003 by Finnish mapper, Benny Blomster. We will be using a slightly updated/extended version of the map with the addition of Richvale Park, some sections of White Spruce Park, and the surrounding neighbourhoods to the south.
Located just between Brampton and Caledon, Heart Lake Conservation offers over 400 acres of open forest, mature trails and a beautiful lake in the center which provides a perfect backdrop for activities throughout the seasons. It's been a number of years since the area has been used for an Orienteering event.
The park is a varied mix of open/semi-open parkland and campgrounds, mixed forest, marsh and rolling hills.
https://trca.ca/parks/heart-lake-conservation-area/
Results
Start time
Saturday, February 23rd, 10:30 am
Registration

Time: 9:30AM

Organizers

Meet directors: Mark Innes Harp Forbes Chris Laughren

Course setters: Mark Innes Harp Forbes Chris Laughren

Directions

Registration and parking will be at:

Terry Fox Public School, 95 Richvale Drive North, Brampton, Ontario

Facilities and Parking: The main entrance to the Conservation Area is closed for the season - but we will be accessing the area from an adjoining park.

Location
Heart Lake Conservation Area

Map

Scale: 1:10000

Contour Interval: 5m

Revisions: 2003, 2008, 2019

Format

THE O-CUP DETAILS

The O-Cup series of orienteering races are handicapped so that the race is equally difficult for all participants, with the goal that anyone can win - independent of age and gender.

The last 2 years, our handicap system involved 'dogbones'. Dogbones are sets of 2 controls that must be completed in successive order, but can be visited in either direction. The year's race will have a 'TRAIL OF DOGBONES' - meaning 6-8 dogbone legs will be scattered throughout the course. Participants will be required to complete a certain amount of dogbones. The handicap system below indicates how many dogbones each competitor can skip based on their age/gender.

6 - Women 12 or younger, Men 12 or younger, Women 65 or older
5 - Women 14 or younger, Men 14 or younger, Women 55 or older, Men 75 or older
4 - Women 16 or younger, Men 16 or younger, Women 45 or older, Men 65 or older
3 - Women 19 or younger, Women 35 or older, Men 55 or older
2 - Women 20 to 34, Women ranked in the top 10 in Canada, Men 45 or older
1 - Men 19 or younger, Men 35 or older
0 - Men 20 to 34, Men ranked in the top 10 in Canada

FOR BEGINNER/INTERMEDIATE PARTICIPANTS:

We are very pleased to offer a 45 minute 'CHOOSE YOUR OWN ADVENTURE' race for less experienced orienteers, and those who are new the sport. It can be completed solo, with a partner, or as a family.

This race involves 20-25ish checkpoints of various levels of difficulty scattered throughout the terrain. Each checkpoint is assigned a different point value based on its difficulty. Participants are required to get as many points as possible in 45 minutes. 10 points a minute will be deducted for late finishers. Challenge yourself to run through them all, or just go for a hike and have some fun along the way!!

Cost

BEFORE February 17th

Adults: $20/person but ONLY $10 for TOC/UKR members
Youth: $10/person (16 & under) but ONLY $5 for TOC/UKR members
Family: $40.00
Community Groups(cubs, scouts, guides, cadets, etc): $10.00/person

AFTER February 17th

Adults: $25/person but ONLY $15 for TOC/UKR members
Youth: $15/person (16 & under) but ONLY $10 for TOC/UKR members
Family: $50.00
Community Groups(cubs, scouts, guides, cadets, etc): $15.00/person

Please Note: SportIdent electronic timing will be used at this event. Your entry fee includes the use of a SportIdent electronic timing card. If you have your own SI card, please provide the number when registering. Take good care of this card: if lost, a $60 replacement fee will be charged.

Consider joining our club for the discount on this and all future TOC events for 2019.

Notes

Mass start for O CUP race is at 10:30.

'Choose your own adventure' participants can start whenever they like, but no later than 11:00.

The O Cup race closes after 120 minutes.

Choose your own adventure participants are advised to return no later than an hour after departure.

Please check in with race officials at the finish and do a final SI download.

PRIZES/FOOD:

There will be chili and soup for all participants.

Also, as usual you will be pestered to take multiple loaves of Rudolph's Rye Bread.

NOTE: Unfortunately we are not allowed to serve food inside the school, but food will be available outside as you finish.

FINAL NOTE:

A majority of the proceeds for this event will be going to support HPP (High Performance Program) orienteers in Ontario. In previous years, we have offered bread and food for free, (and will continue to do so)...but please consider giving a small donation to support the cause.